Car Treasure Hunt
Everyone who took part really enjoyed this fund raiser. The overall winners being the James family (FIX!!!)
The event raised £50 for the club, many thanks to those who turned up to support their favourite team.
Below is a picture of the Winners, the James family, the runners up, The Golding family and in third place, the Smith family.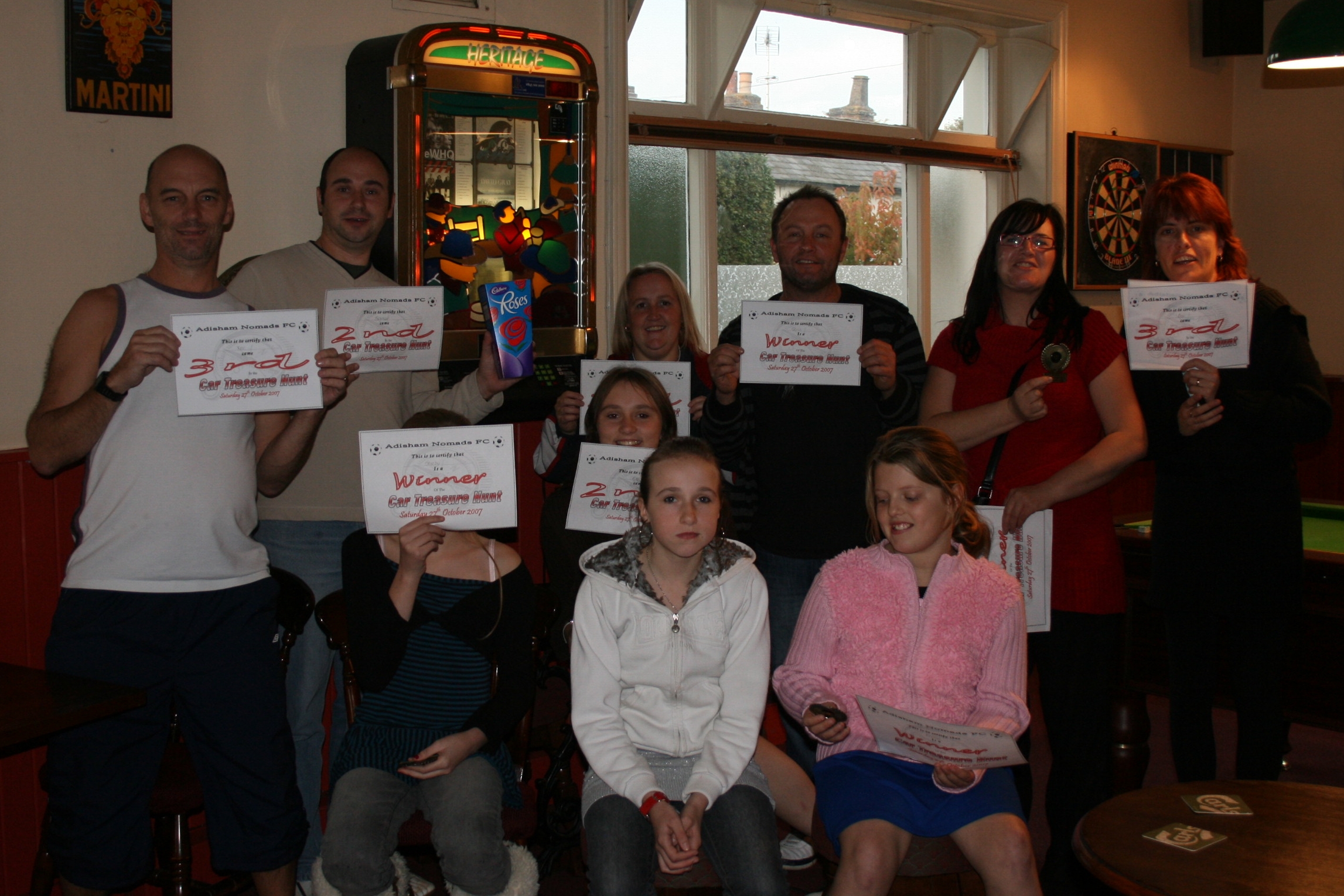 New Season Same Hopes
Well here we go with another season for the mighty Nomads. With 2 good results in pre-season, hopes are high again. Many of us feel that, this season and with this squad of players, it really could be our year.
We have managed to shake off the annoyingly good Waterfront and are left with teams in our division who we really should not fear.
Also, this season sees the return of our local derby with Bekesbourne Res. They have been promoted to the 3rd division after winning the 4th last year. This game has always been one of the many highlights of the fixture list.
Lets hope we can, at last, enjoy some success!!!!
The Team of '96
Jim Colthup has very kindly passed me the below photo of the Adisham team that faced our twin village, Campagne Les Hesdin, in France back in 1996.
The only one still associated with the club today is our manager Mr. Chris James. In case you cannot recognise him, he is third from the left (only counting players in football strip) in the back row.